Just a Ball Game? Organisation anti-discrimination in sport partnership initiative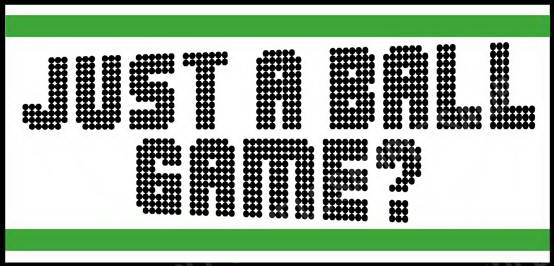 Campaigns organisations Just A Ball Game? which looks at homophobia and other issues faced by Lesbian Gay Bisexual and Transgender (LGBT ) people who participate in varying ways in football and other sports is proud to be a supporter and delivery partner for the ANTI-HOMOPHOBIA IN SPORT EXHIBITION project.
Sport as a whole at present only touches on diversity and inclusion for those who identify as LGBT, and although a number of LGBT people are involved in sport at grass roots level are 'out' to family, friends, team mates and club officials, those who participate at elite level and are 'out' publically are few and far between.
Founding director of Just A Ball Game? Lindsay England says: ''We hope to make use of the wonderful and dynamic exhibition as part of our on-going campaign work to raise awareness around homophobia and help mainstream sport to be more inclusive of a number of diversity issues and help create a safe space for both LGBT people and those who are perceived to be 'gay' to achieve their potential. The education element of this exhibition encourages an understanding of issued faced by LGBT people and at the same time highlights role models for a younger generation to aspire too. We at Just A Ball Game? would like to thank Alan Mercel-Sanca and the final year students of Bournemouth and Poole Collage for their inspiring efforts in the creation of these panels. ''